60-Hour Medical Interpreter Certificate Programs
Please note: Our onsite classes have now started up again!

Our Medical Interpreter certificate courses comply with all IMIA guidelines. Our certificate is recognized internationally as well as domestically by the IMIA and the CCHI as a preparatory course for the Certified Medical Interpreter National Board Exams. We offer two learning platforms: on-site in Charlestown and online via our school platform.
Interpreters Associates Inc. also offers a one-of-a-kind student care package, specially designed to help the up and coming interpreter get him or herself into a new job ASAP. This revolutionary care package is complete with an extensive state by state list of potential job opportunities as well as pointers for job searching from some of the top-ranking, highly recognized professionals within the Medical Interpreting field. Do not miss this opportunity! Sign up today!!
*Minimum passing score for all medical interpreter certificate programs is 70%.
Comments from Past Students:
"Each instructor is exp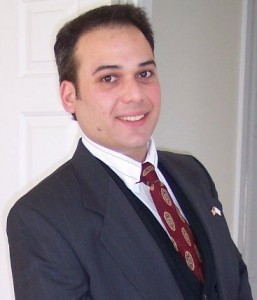 erienced in the field; they cover and present a common sense approach that can be used in a real world environment. They go beyond just reading the material. The interaction with the class assured the instructor that we understood what was taught and all questions and concerns were answered.
The Medical Interpreters course was challenging, educational, engaging and fun. The interaction between the instructors and the class is what makes this course different than just reading a book or attending an online seminar."
-Victor Toledo, Rhode Island, Graduate 2011.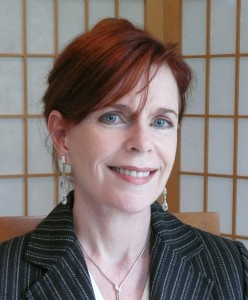 "When I decided to become a medical interpreter  I spent hours and hours researching training programs on the internet.  In Oregon where I live, I found on-line programs only and, to learn a huge body of medical information and the interpreting professional requirements and practical skills I would need, I wanted the structure and hands-on training of a live class. Interpreters Associates offered a 5 week, 45-hour intensive program taught by working Medical Interpreters with the highest available levels of national certification.  They helped me line everything up over the phone, including housing, and I flew all the way across the country.  It was worth it.  The pace was intense – it had to be to properly cover all the material required of an IMIA-approved Certificate Program in only 5 weeks – but the teachers were qualified and both encouraging and demanding and I ended up passing with flying colors all the course requirements, culminating in a written exam that was designed to prepare me for the written National Certification Exam, as well as an oral exam of medical consultation interpreting role-plays. I want to thank my instructors, Art, Randy and Nestor as well as Ana and the rest of the Interpreters Associates staff. I definitely got what I came for!"
-Joan Milligan, Oregon, Graduate 2011 . After working as a freelance for a short time, Joan was quickly hired by Sacred Heart Medical Center in Oregon in early 2012.
"The online medical certificate program is both convenient and efficient, definitely hassle-free, particularly for parents of young children. The forum is absolutely a very productive way of discussing weekly topics with the instructors and classmates. The instructors encourage the trainees to conduct research on medical topics as well as the ethics and principles in medical interpreting and the roles of medical interpreters. After doing some research, you discuss your findings with your classmates and the instructor through writings on the forum.
After completing this course, I took the Stanford hospital interpreter tests, both written and oral, and I passed. Thank you for this great program!"
-Ozlem Gregory, California, Graduate 2014. Ozlem has recently become a provisionally qualified court interpreter for the Supreme Court of Ohio, and is very happy to be working in two interpreting domains.
"Thank you so much for all the guidance, advice and encouragement throughout the course, as it gave me confidence in my post completion capabilities, to apply for medical interpreter jobs, and what I learned during the program was impressive enough for a highly ranked and reputable hospital in DC, to hire me. This 10 week course was a wonderful and rewarding experience. It was an opportunity to meet professional instructors with exceptional knowledge and skills preparing medical interpreters to be. They respond to all questions at anytime and present materials in an entertaining way. They also made sure to include practical examples in addition to tips from their own work experience. The program was solid with a lot of commonly used medical terminology, inspiring discussions, and a great source of information. The presentations were tremendously helpful in memorizing and understanding practical issues. It was very well organized and I highly recommend to all those interested in becoming medical interpreters."
Wishing you all the best!
-Nadia Almahmood, Virginia, Graduate 2015.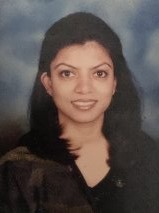 "I am extremely satisfied that I chose Interpreter Associates Inc. for my online medical interpreter certification. I had actually never done any sort of online education and was initially not sure how this whole thing would work. I am so happy with the format laid out to all the students in advance, structured course materials, weekly class participations and involvement of each student, feedbacks and guidance from our trainers and research related assignments. But more than that, I appreciate the general encouragement I received from everyone in the management team and online school team who truly believed in each and every student and helped us in every possible way. Thank you Interpreter Associates, Inc."
– Naveen Kazim, New Jersey, Graduate 2015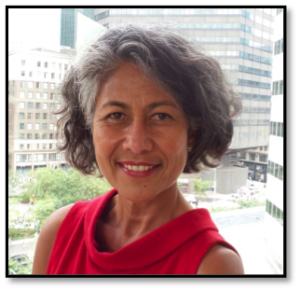 "Your team's extensive knowledge, enthusiasm and organization made studying a pleasure. I also learned a great deal from the other participants and from writing the weekly research papers. I sincerely did not want it to end. This course has taught me a new understanding of the importance of our role as medical interpreters. I will continue reading medical articles, studying the vocabulary, and I am more committed then ever to improve my accuracy and develop a larger vocabulary in both English and Indonesian. Thank you again for helping to increase my knowledge putting me on the path to becoming a better interpreter."
-Ketty Rosenfeld, Massachusetts, Graduate 2016
"I was skeptical of this online course at first. I wasn't sure what to expect and what the quality would be like. I inquired about it, and John answered my questions right away through e-mail. Still, I was hesitant and did not make up my mind until the last minute. As a matter of fact, I did not decide to enroll until it was already two days into the course. In a matter of a couple of hours, John and Art set up the account for me and e-mailed me the PDF versions of Chapters 1 and 2 so I could start right away, while they got ready to ship the textbook to me. This kind of service and responsiveness was evident throughout the course. Whenever I e-mailed the instructors, I always got quick responses. The course is well-designed in format and serious in content.  To simulate a real world classroom setting, every week there are two discussion board questions that students need to address; students are also asked to comment on the content posted by at least two other students, which essentially forces you to read through everyone's posting and get to know your classmates.  In my class, there were always lively discussions, led by instructors, who posted interesting follow-up questions to prod students to look deeper and wider for information related to, say, the human nervous system. The weekly essay assignment makes students tie everything together and gain a better understanding of that week's topic. The final written exam is extensive, and the final in-language interpretation test is serious and thorough with helpful comments from both John and the in-language coach after each scenario."
"I would recommend this course to anybody who is interested in getting a medical interpreter certificate."
-Hui Gao, Massachusetts, Graduate 2016
"This was my first on-line class. I felt that it was a tremendous learning experience. I have enjoyed every aspect of this class! For the whole duration of this course, I have never missed the lecture room setting. I have received the same quality that would have been received from a face to face setting. This online class has effectively, easily and productively brought people, who are from around the world together but want to interact, learn and engage with others, into a collaborative learning environment with different perspectives and experiences. I am constantly impressed by the contributions from my classmates and appreciate how much I have learned from them as well as the instructors.  The instructors are experts in the interpretation field and medical professionals who are great at sharing their knowledge and are very responsive to the classroom board. The course is of exceptional quality – practical, specific, and useful in developing the skills a medical interpreter needs. I now feel well equipped to start my interpretation career."
-Sophia Liu, Massachusetts, Graduate 2016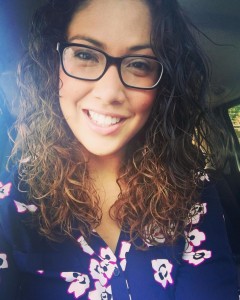 "Interpreters Associates was an excellent career choice for me. All of the instructors are experienced in the field, and are always able to answer any questions or concerns a student may have. All of the material was readily available and easy to comprehend. The instructors bent over backwards to ensure the understanding of their students. Interpreters Associates has made me feel prepared in more ways than one, for my interpreting career to take off!"
-Tanya Tovar, Massachusetts, Graduate 2016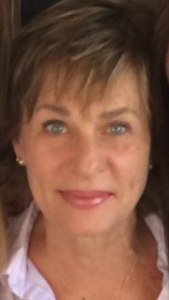 "Interpreters Associates turned what I expected to be a highly stressful course into a wonderful and enjoyable learning experience! I had never taken an online course before and didn't know what to expect…I completed the 60-hour Medical Interpreters online course without even realizing how fast the weeks went by…It is very comprehensive, fast paced and covers all the bases! I couldn't be more thankful for the instructors, each one a pro in his subject.  They took us on a truly enlightening experience! The classroom chat experience was also amazing! We were 11 students, all with different backgrounds, some with previous experience, others (like me) with almost none, and we all benefited from the weekly input, shared insight and research, and absorbed each other's knowledge.  This couldn't have happened without the expert guidance of our Program Coordinator, John-Michael Fontes, and our other instructors like Arthur Liebl and Dr. Gerald Paul….I truly recommend this course if you are thinking about entering the fascinating world of Medical Interpretation, or if you already are in the medical field  and want another tool for the trade!"
-Susana Jacobus, Massachusetts, Graduate 2016
Next Courses:
ON-LINE – FULLY WEB-BASED

All on-line 60-hour Medical Interpreter Certificate Courses run  for 10 weeks of study. The cost is $859.00 plus $31.00 shipping & handling. For more information Click Here or email: jfontes@interpretersassociates.com
Applicants from the state of Oregon:
Please click here for more information about the qualification/certification process for Health Care Interpreters in Oregon. 
Please click here for a copy of our authorization to teach this course in the state of OR.
ONLINE PROGRAM 2017 SCHEDULE:
2017 Summer Session: July 11th thru September 18th 2017
2017 Fall Session: October 3rd thru December 11th 2017
2018 Winter Session: January 23 thru April 2nd 2018
2018 Spring Session:  April 17th thru June 25th  2018
Please click here for our course schedule.
——————————————————————————————————————————————————————————————————————————-
2017 Summer Class will be every Saturday running June 17-August 12 from 9:00AM-5:00PM for 8 weeks (60 Hours) at our Charlestown location. SIGN UP TODAY!!! The cost is $890.00. (Class Full)
2017 Fall Class will be every Saturday running September 9-October 28 from 9:00AM-5:00PM for 8 weeks (60 Hours) at our Charlestown location. SIGN UP TODAY!!! The cost is $890.00.
2018 Winter Class will be every Saturday running December 2 – February 3 (2-week vacation) from 9:00AM-5:00PM for 8 weeks (60 Hours) at our Charlestown location. SIGN UP TODAY!!! The cost is $890.00.
2018 Spring Class will be every Saturday running April 7-May 26 from 9:00AM-5:00PM for 8 weeks (60 Hours) at our Charlestown location. SIGN UP TODAY!!! The cost is $890.00.
REGISTRATION FOR EITHER CLASS: