Who are we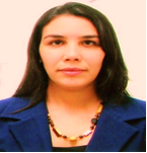 Ana Maria Brandao 
President
Ana is originally from Espírito Santo, Brazil where she worked as an attorney. In 2008 she took on a directorship role at Intérpretes Brasil in providing linguistic services for clients such as Harvard, Yale and Drexel University. In 2010 Ana became President and CEO of Interpreters Associates, Inc. Ana has proven to be instrumental both in client acquisition and staff development which is crucial to the development and growth of the business.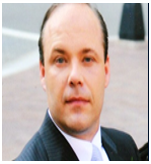 Arthur V. Liebl
Vice President
Arthur Liebl has been an interpreter since 1995 while working in Brazil for Rockwell International of Chicago. His medical interpreter experience has been since 2003. Arthur also holds a degree in Hospital Administration. Arthur prides himself on being a true leader who believes in the unique abilities that each team member brings to the table. Through compassion and wise business decisions, Art as been able to grow IAI into a widely successful company that is revolutionizing the interpretation industry and touching the lives of all individuals involved with the company.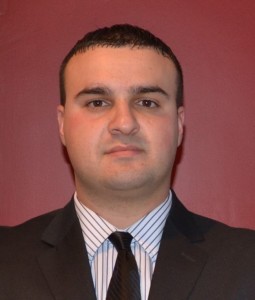 John-Michael Fontes
Director of Online Programs
John-Michael comes to us from a medical, legal, and business interpreting background. His professional experience includes working for various telephonic agencies for whom he interprets in numerous challenging situations such as 911 emergency calls and workplace harassment cases. John-Michael also works as a simultaneous conference interpreter specializing in Medicine and Higher Education. As a legal interpreter he has worked for many years as a free-lancer throughout the district courts of Massachusetts and also as a staff interpreter for the Executive Office of Immigration Review in Boston. As a native English speaker he was born and raised in Massachusetts and began learning Portuguese at the age of 15. John has been working with Interpreters Associates since 2011 and has a true passion in sharing everything that he has learned through his experiences.

Gerald Paul
Instructor
Gerald is an experienced medical doctor from Haiti who works here in the United States as a medical interpreter. While working towards the acquisition of his license to practicd medicine here in the U.S., Gerald has been working with Interpreters Associates both as a highly experienced interpreter and instructor. Gerald brings a unique perspective to our online training program because he possesses intimate knowledge of both medicine and interpretation. He started to interpret for English speaking patients and families in Guadeloupe, a French island, while he was doing his residency training in pediatrics there. When he moved to the United States a few years ago, he realized that medical interpreting is the right thing to do while he was studying to obtain his medical license to practice here in the U.S. He has worked with Interpreter's Associates for a few years now as an interpreter, a translator, a language coach and an instructor. He also works for Boston Children's Hospital and Cambridge Health Alliance as a French and Haitian Creole medical interpreter.
Gerald is very involved in community works. He helped found the Save A Life Foundation in 2008. Based in Massachusetts, this organization helps hundreds of needy children in Haiti through education, nutrition and healthcare. Up until last year he was the president of the organization. Last year, he co-founded the Ways Out Of Poverty (WOOP) Foundation, a non-profit organization that helps poor communities in Haiti gain access to education and health services. The WOOP foundation is currently working with Food For The Poor to build a clinic in a poor community in Haiti. Also, Gerald is a member of the Brazilian Baptist Convention that has organized medical relief trips to Haiti since the deadly earthquake struck the country in 2010. He travels with the team twice a year to offer his medical service to the population.

Magna Krieger
Lead Conference Interpreter
Magna Andrade Krieger was born and raised in Brazil and is fluent in English and Portuguese. She has worked as a freelance and staff interpreter in and around Boston for over 15 years. She has provided language coaching in Portuguese and delivered various training modules in multiple medical interpreting certificate programs. She also has taught Portuguese to doctors, nurses and other staff at the Cambridge Health Alliance. Ms. Krieger's background includes not only her work as an accomplished medical interpreter but also her being an ardent advocate for the profession of medical interpretation. Magna served as the vice chair of the Massachusetts chapter of the International Medical Interpreters Association (IMIA) in 2012. Magna, with her diversified background and her years of training and teaching is a great resource to Portuguese-speaking trainees enrolled in the Medical Interpreting Certificate Program.  She holds a Medical Interpreter Certificate and has been certified as a QMI by the National Board of Certification for Medical Interpreters.  She has been a Portuguese language facilitator and interpreter trainer and a simultaneous conference interpreter since 2009 for clients such as Boston College, Harvard University, MIT, Yale, Drexel University, as well as, in Beijing, Shanghai and Hong Kong. She is also a Certified Life Coach and Certified Childbirth Educator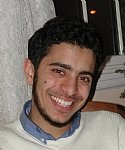 Danyal Najmi
Middle Eastern Liaison 
Danyal is a CHI certified Arabic interpreter who was drawn to the field by his love for languages.  He studied Arabic in Egypt where he gained simultaneous interpreting experience working at academic conferences at the Library of Alexandria.  He has been working with Interpreter's Associates since 2014 as an interpreter, language coach, and as the company's Middle East liaison.  Danyal also works as a medical interpreter at Boston Children's Hospital and Cambridge Health Alliance, and is active in the Boston Interpreters Collective.  In addition to Arabic and English, Danyal is fluent in Portuguese, Spanish, and Hindi-Urdu.