Equipment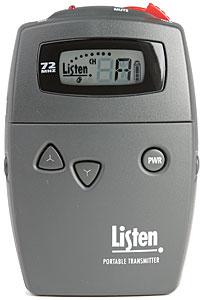 We are the largest supplier of interpreting equipment in Boston and New England. We would be pleased to work with you on your next event. We offer the following services:
1) Full sound system design and implementation.
2) Listen Technology interpreter transmitters and participant receiver headsets.
3) A large quantity and style of Multi-Caisse Whisper Cube interpreter booths.
4) WASP barcode tracking system to easily keep track of equipment use during events.
5) LifeSize Video-Conferencing with integrated interpreting.
For pricing and other information, please contact Art Liebl: aliebl@interpretersassociates.com, or call us at: (617) 886-5110.
Some of our recent events: